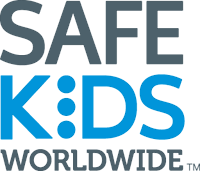 Safe Kids Day
is the
1st ever national injury prevention and awareness day
. The #1 leading cause of death for children in the United States is from a preventable injury. Just like button battery ingestion, many of these injuries can be prevented by proper education and awareness.
Emmett's Fight
is excited to help fund raise for Safe Kids Day. Safe Kids Worldwide is a non for profit organization passionate about childhood safety. Safe Kids has shed tremendous light on the issue of Button Battery Ingestion and sharing Emmett's Story, bringing it not only to national but international attention.
In order for the injury prevention advocacy movement to keep rolling, Emmett's Fight is asking for the help of those in the community. Click on over to the link below to view the
Emmett's Fight fundraising page for Safe Kids Day
!
Please help us make a difference!!!